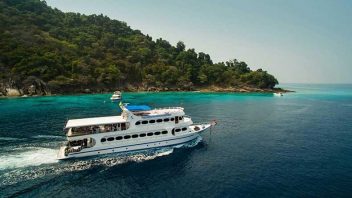 Our beach side is not only terrific for all types of water sports but we offer other exciting adventure sports as well. Take your family out …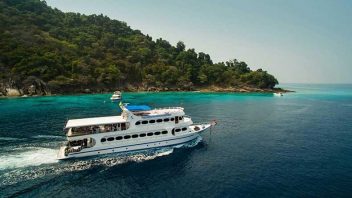 Our beach side is not only terrific for all types of water sports but we offer other exciting adventure sports as well. Take your family out …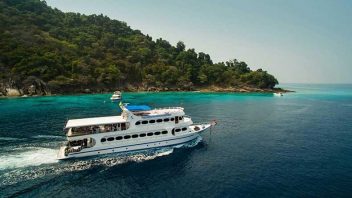 Our beach side is not only terrific for all types of water sports but we offer other exciting adventure sports as well. Take your family out …
ASKED QUESTIONS AND ANSWERS
There is a lot of questions you may ask before deciding to book a liveaboard trip to the Similan with us, and we like to bring the answer to the most asked by our costumers. In the meantime feel free to drop us a message for any questions you may have in the process to prepare your next holidays. we will be pleased to help you with all your requests and needs.
Similan Diving Liveaboard
Similan Diving Liveaboards, best diving cruise to the Similan Islands with Amazing Phuket Adventures. The Similan islands are a unique Eden that is acknowledged to be one of the top liveaboard diving destinations in the world and proposing some of the most thrilling diving in Thailand.
Similan island liveaboard diving at Koh Bon, Koh Tachai, Koh Similan, Richelieu Rock.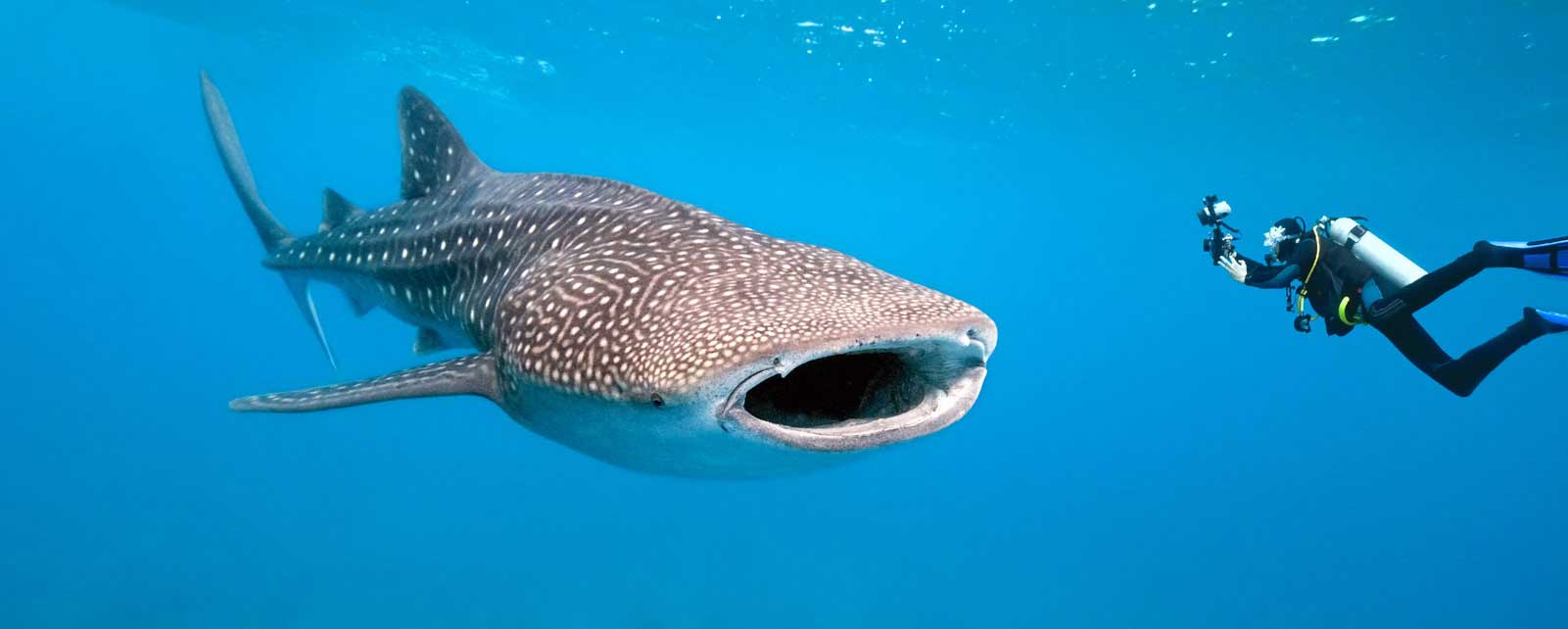 For more than 8 years, Amazing Phuket Adventures has been the specialist of Similan Liveaboard diving. Our elite range of Liveaboard ships traverse all the Similan Islands dive sites and we can meet your needs to one of our top notch liveaboards preferential choice – don't hesitate to ask us.
Similan Islands Liveaboard with Amazing Phuket Adventures is your dive cruise vacation partner in Thailand. You will find the greatest Similan Islands liveaboard diving deals, counting Surin National Marine Park, Koh Tachai, Koh Bon and the famous Richelieu Rock.
Phuket Island with its international airport is the main gateway for your Similan Liveaboard diving holiday and is only 90 minutes journey away from the Similan islands. With us, you will find both daily trips and multi-day Similan Liveaboard diving route included Koh Tachai, Koh Bon, and Richelieu Rock.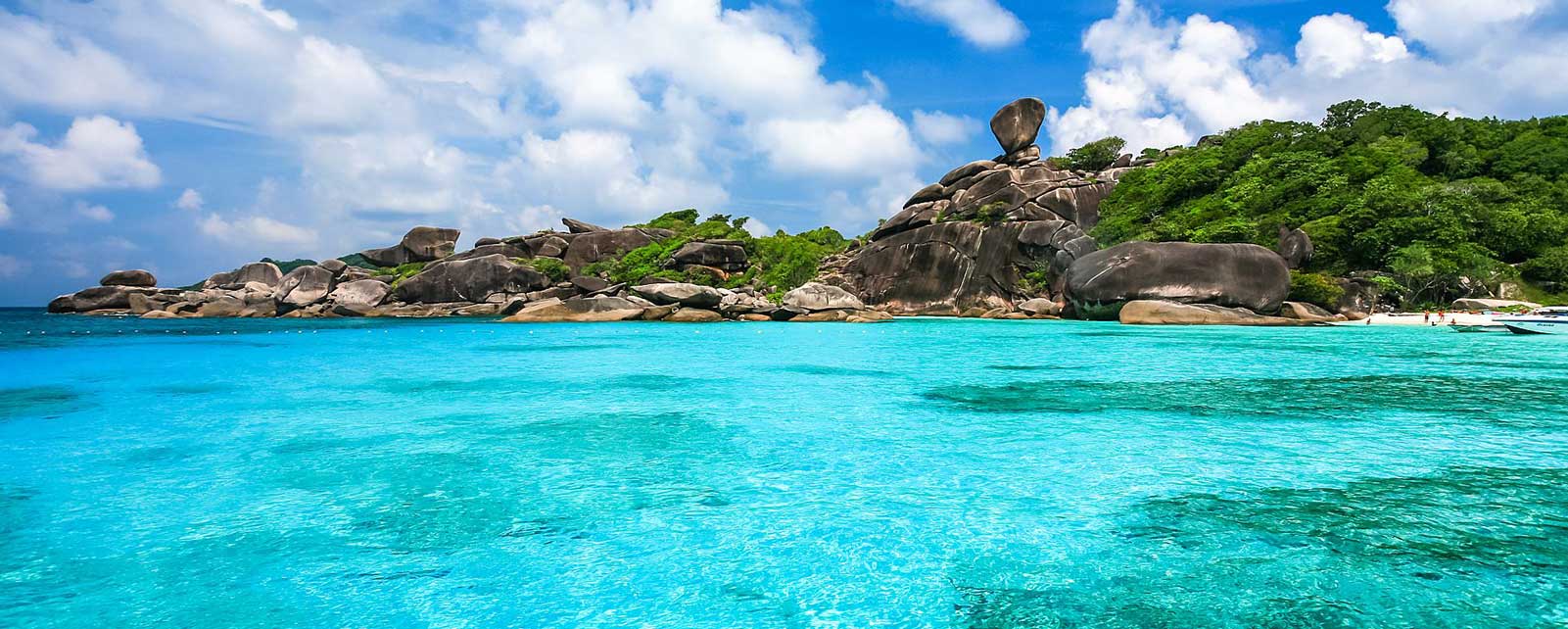 In the midst of the Indian Ocean, to the west coast of Thailand – Phang-Nga province, lies The Similan Islands And Surin Marine National Parks. This group of islands is considered to be one of the top Liveaboard diving destinations in Thailand and the world, mainly due to the wonders beneath the crystal clear blue waters that surround the islands.
The Similan and Surin Islands cover an area of 140 km2 including Koh Bon, Shark Fin Reef, Koh Tachai and Richelieu Rock. Most of the islands are uninhabited. This is the perfect place for Liveaboard diving holidays. During your Similan Islands Liveaboard in Thailand, you will discover a myriad of experiences, activities, breathtaking white beaches and scattered magnificent boulders. However, the most outstanding scenes are found under the waves including spectacular coral growth and very rich marine life including many of the most exciting larger pelagics such as Manta Ray and Whale Sharks, making the islands the ideal playground for all Similan islands Liveaboard divers.
Clearwater, mild temperatures, and abundant plankton enable the development of vast, healthy coral reef formation in The Similan and Surin protected Islands.
"SIMILAN" Come from a Malaysian dialect (Yawi) and mean "Nine", to qualify this group of 9 islands located at more than 80KM North-west of Phuket.  Déclared National Park in 1982, the area is now protected.
The National Park of Similan is the most attractive destination in Thailand for the clear water, the white sand, the typical island with huge granite boulder, and the incredible marine life and coral reef.
We propose liveaboard trip from 2 days and 1 night to the Similan islands and some liveaboard to cruise further North to the world class dive site "Richelieu Rock" who's been a long time on the top 10 dive site worldwide. You will need a minimum of 3 Days and 3 Nights to dive this extraordinary dive site.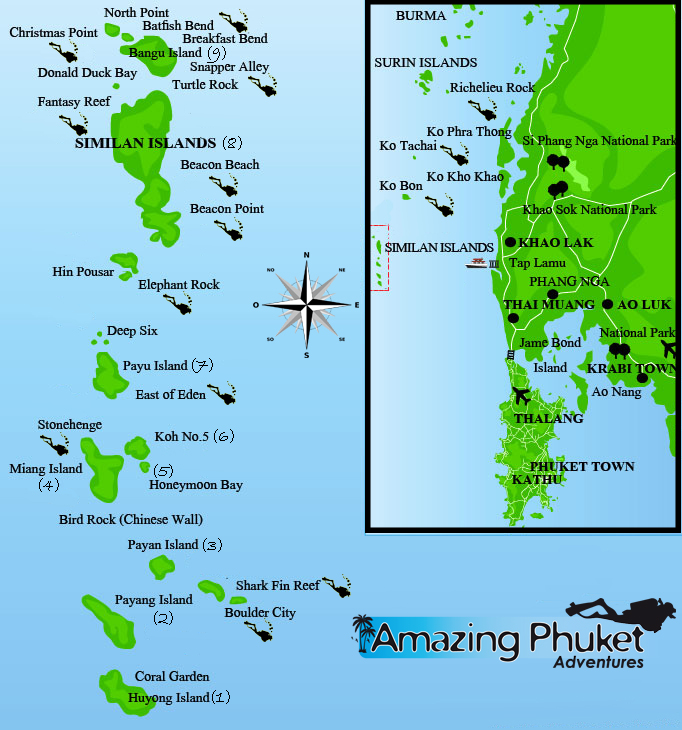 On the way to Richelieu Rock, you will spot for few dive to "Koh Bon: and "Koh Tachai" where are always spotted the graceful Manta Ray and if luck is with you, then you will share a magical moment with a Whale Shark, that will leave you unforgettable memories and beautiful pictures.